Kirk Douglas, one of the last living legends of Hollywood's golden era, has died aged 103.
His son Michael Douglas made the announcement through People magazine. "It is with tremendous sadness that my brothers and I announce that Kirk Douglas left us today at the age of 103. To the world, he was a legend, an actor from the golden age of movies who lived well into his golden years, a humanitarian whose commitment to justice and the causes he believed in set a standard for all of us to aspire to."
Douglas was nominated three times for the best actor Oscar - for Champion (1949), The Bad and the Beautiful (1952) and Lust for Life (1956). He was finally awarded an Honorary Oscar in 1996. After making more than 80 films, he retired in 2004.
On his 99th birthday, Douglas and his wife doanted $15 million toward a new $35 million care home at the Motion Picture Television Fund Home in Woodland Hills. His wife Anne is now 100, and survives him. His first wife, actress Diana Dill, died in 2015, aged 92.
Douglas with Barbara Stanwyck in his first film, The Strange Love of Martha Ivers (1946)
With first wife Diana Dill and son Michael
With second wife Anne
With Lana Turner in The Bad and the Beautiful (1952)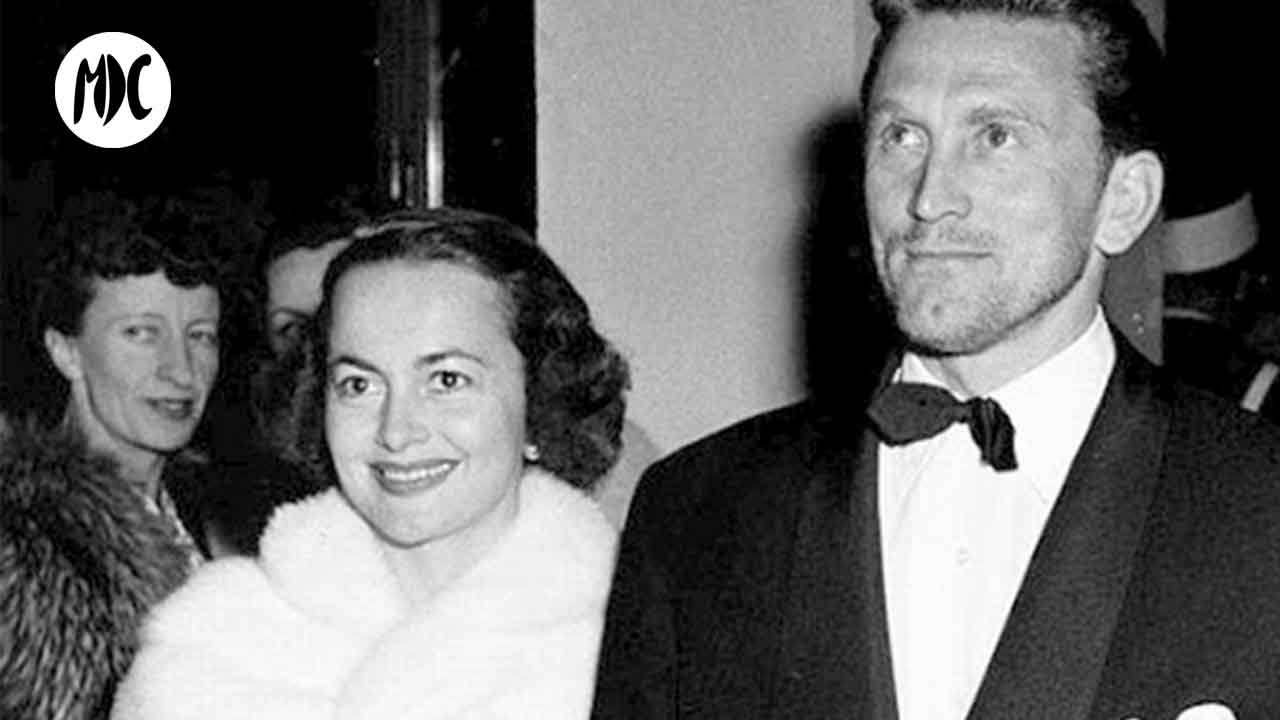 With Olivia de Havilland, who turns 104 in July
With Carol Lynley, Dorothy Malone and Rock Hudson in The Last Sunset (1961)
With wife Anne in 2019